Navy Sailor Shocks Nurse Mom At Work With Epic Surprise
By Angelina Gibson, Nurse.org Staff Writer
Kenika Johnson, an OR surgical nurse at Children's Healthcare of Atlanta, received a priceless gift this holiday season.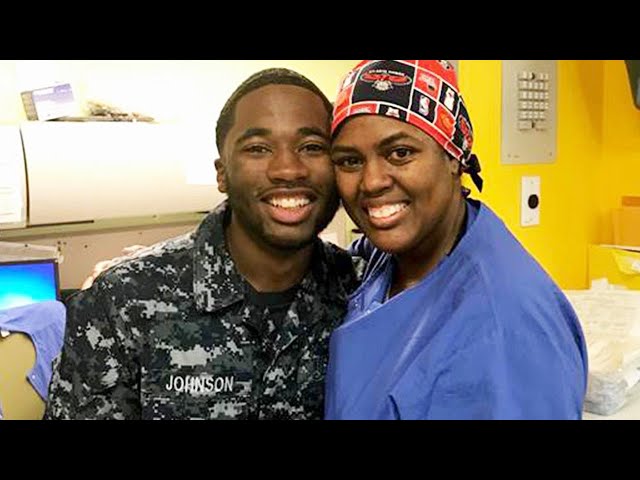 Her youngest son, 18-year old Martavious Johnson, had orchestrated a heartfelt surprise. Martavious had been away from home training in the Navy for the past several months, his mom wasn't sure when he'd make it home for the holidays. 
With a little help from nurse Johnson's coworkers, Martavious was able to sneak in during the staff holiday party. 
In the video, nurse Johnson is seen opening the door to an office and being greeting by her beaming son. You can feel her excitement as she squeals and grabs her son, as only a mother can.
The two look ecstatic as they embrace and smile for the camera.
Johnson told Inside Edition, "I felt so many emotions; I'm really touched."
What a special team of nurses they have at Children's Healthcare of Atlanta to help her son plan such a touching surprise.
By the looks of things, he indeed surprised her - in a big way and she deserves it!