'Santa' Obama Surprises Children's Hospital
By Angelina Walker
Spreading holiday cheer and singing Christmas carols, former President Barack Obama made a surprise visit to the patients at Children's National Hospital. Santa's special helper was decked out in a festive red hat and bag full of gifts as he joyfully strolled the hospital halls and visited with staff and patients. 
"I was saying in there but I want to repeat to everybody: at a time that is obviously tough for folks, and as the dad of two girls, I can only imagine when my girls get a cold, I'm messed up. In that situation, to have nurses and staff and doctors and people who are caring for them and looking after them and listening to them and just there for them and holding their hand, What a great reminder of what the holiday spirit is supposed to be about. That's the most important thing there is," Obama is heard saying in a video posted online.
The former president's visit was a big secret beforehand - but that didn't last long within the chattery halls of the hospital! Staff quickly gathered in the lobby to greet and snap photos with Obama. Before he headed back to the North Pole, the staff joined together to sing the popular Christmas Carol, "We Wish You A Merry Christmas." 
Kurt Newman, Chief Executive President of Children's National Health System told the Washington Post, "I know they will be talking about it for years to come. At such a busy time of year, when no one wants to be in the hospital, his natural warmth lifted the spirits of those kids, their parents and of each staff member he met along the way." 
Obama's Holiday Tradition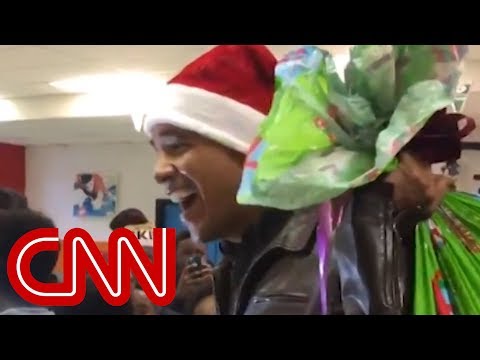 Visiting children during the holidays has been a long-standing tradition for the Obamas. The former first lady, Michelle Obama, visited the Children's National Hospital every year during the 8-year presidential term. Continuing with her tradition, Michelle Obama was spotted showing off her dance moves with Santa at the Children's Hospital Colorado in Denver on December 13, 2018.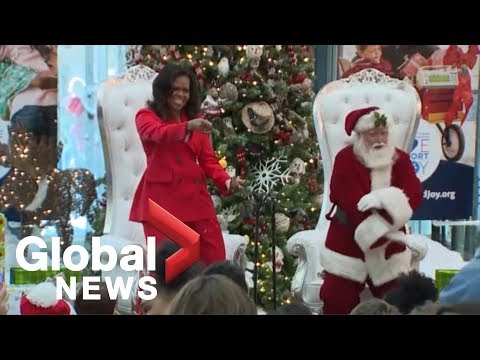 Former President Obama spent quality time with the youth at the Boys & Girls Club of Greater Washington where he passed out gifts during the 2017 holiday season. The Obama Foundation prioritizes youth organizations and children. 
"Merry Christmas and happy holidays to the extraordinary kids, families, and staff at Children's National. And thanks for humoring me as your stand-in Santa," Obama tweeted on Wednesday.