Polish Doctor Detained By ICE, Facing Deportation - After 40 Years Living In US
Michigan doctor, Lukasz Niec, M.D., has resided in the U.S for over 40 years - he was detained by Immigration and Customs Enforcement (ICE) last week and is facing deportation back to Poland. Niec, a physician specializing in internal medicine at Bronson Healthcare Group, has resided in the U.S since the age of 3 when his family arrived from Poland. He is a green-card holder and lawful U.S permanent resident as of 1989. 
Niec, who doesn't speak Polish and has only returned to Poland once as a teenager, never thought his legal status within the US would be questioned. As the son of two doctors, Niec graduated from Ross University School at Ross University School of Medicine and has been a practicing doctor for over 10 years. He is married to Charge Nurse, Rachelle Burkart-Niec, who is a US Citizen and has raised his family in Michigan.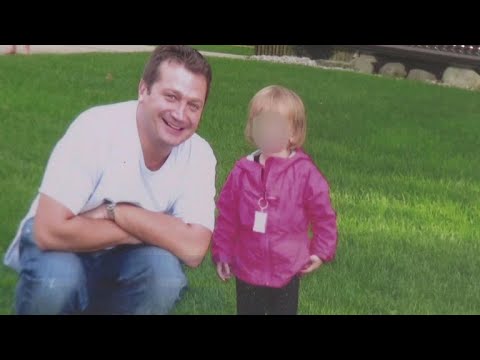 "No one can really understand what happened here," said his sister Iwona Niec Villaire, a corporate lawyer. 
Niec's criminal convictions from 1992 involving "moral turpitude," were said to be stated in the "notice to appear" from the Department of Homeland security. The notice reportedly cited the United States Immigration and Nationality Act and referenced the crimes involving moral turpitude and controlled substance violators. Due to the moral turpitude of the crimes Niec could be subject to removal - he is currently being held in county jail and is awaiting a hearing. 
One of the convictions, in which he plead guilty to receiving and concealing stolen property over $100, was expunged from his record - as a teenager. The other conviction reportedly involved the malicious destruction of property under $100. Both crimes happened when Niec was a teenager, over 26 years ago. The expunged record can still be used as evidence to deport him from the U.S., said his sister who is also a Lawyer. 
On Tuesday, WSJ reported that the Immigration and Customs Enforcement agency stated Dr. Niec had a total of 18 encounters with local law enforcement.
Niec's wife and colleagues say he is not only needed at home but, also at the hospital where he works. Hospitals throughout the country are facing staffing shortages due to spikes in respiratory cases from the flu. According to his colleagues, Niec is a dedicated physician who frequently picks up extra shifts. 
Bronson Healthcare released the following statement regarding Dr. Niec's detainment, 
While Bronson Healthcare, like others, respects the laws and regulations concerning United States immigration, we are following the situation surrounding the detention of Dr. Lukasz Niec closely and are doing everything we can to advocate for Dr. Niec. We have been in contact with our elected representatives and we have our immigration counsel coordinating with Dr. Niec's attorney to explore all options to secure his prompt release from detention.
There are two misdemeanor convictions from 26 years ago that have been cited by ICE to support Dr. Niec's detention. We believe that Dr. Niec's recent history as a contributing member of our community is far more indicative of the type of person he is than the incidents that occurred when he was a teenager.
Since 2007, Dr. Niec has been a skilled and caring physician, a valued employee and respected member of the Bronson medical staff. His detention in a county jail while awaiting deportation proceedings simply does not make sense. Given all that he has contributed in the form of exemplary patient care, and Bronson's ongoing need for Dr. Niec's continued service as a hospitalist, we are requesting the community's best interest be considered and he be allowed to return to work and his family as soon as possible.
MLive.com learned that several of Niec's colleagues were writing letters to an immigration judge in support of Niec. The news station obtained the following statements from Niec's colleagues at the hospital, 
"He's an excellent citizen, an excellent physician. He's well respected and well liked. He's not a threat to our society," said Niec's colleague Penny Rathburn.  
"The consensus about his character is overwhelming with no single complaint I have ever heard from anyone in over 10 years. He is loving, caring and respectful. I have seen how he treats my own family and my kids love 'uncle Lucas,' I truly hope you give him the chance to know him," stated coworker Kwsai Al-Rahhal, M.D.  
"I cannot say enough about his work ethic and his service to our community," wrote colleague Jose Angelo L. De Leon, M.D.
According to his sister, their deceased parent's citizenship history is a gray area and documents are missing. She recalls their mother becoming a naturalized citizen but, is unsure if she obtained citizenship before Lucasz's 18th birthday. If his mother was indeed a naturalized citizen prior to his 18th birthday, he may currently be a U.S. citizen by default. 
At this time, Niec remains in detention and has not been deported. 
This is a developing story and nurse.org will continue to update.