2-Year-Old Who Was Denied Dad's 100% Match Kidney - Is Hospitalized.
Emory Healthcare in Atlanta GA has reportedly postponed 2-year-old A.J. Burgess' kidney transplant, for 3 months, until his father proves that he can comply with probation. A.J.'s Father, Anthony Dickerson, would like to donate his kidney to his son. He is a 100% kidney match. A.J's Mother, Carmellia Burgess, fears that 3 months is too long for her child's fragile body.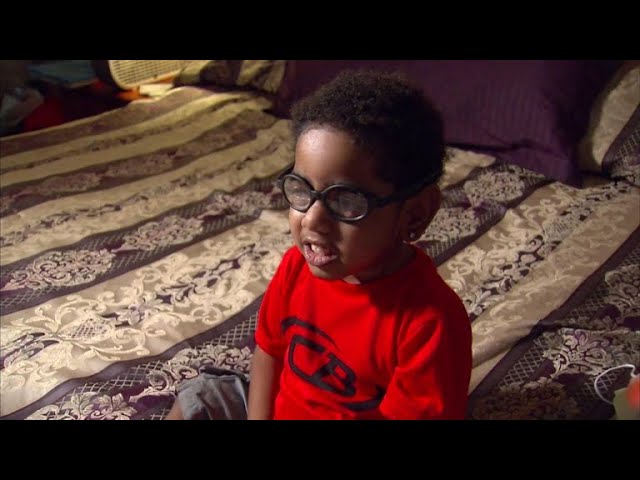 Here's what we know so far: 
1) A.J. Burgess was born without kidneys
According to his Mother, Carmellia Burgess' Gofundme account, A.J. was born 1 month premature and without functioning kidneys. He currently only weighs 25 pounds and has experienced multiple health issues including recently suffering a stroke. Without the new kidney, Burgess fears the boy will not survive much longer and says that his organs are already shutting down. 
 2) A.J. was hospitalized on 10/28/2017
According to an update shared by his mother - A.J. was taken to the emergency room for a peritonitis infection. 
"We are trying every option possibly so that our son can get the kidney he needs so he can begin to live a normal healthy life as a 2-year-old should. As I type this I'm laying in a hospital bed watching my baby vomit constantly, cry from being in pain and drain a terrible infection from his PD catheter. My son has a Father who is ready and willing to give him a kidney so baby AJ doesn't have to endure any deadly infections like (peritonitis) ever again," Burgess said in an update to her gofundme page.
3) A.J's Father's kidney is a 100% match
Anthony Dickerson is A.J's father - he is a 110% kidney match according to testing. He has since been released from prison and wants to donate one of his kidneys to his son. Finding a perfect match is often one of the most difficult steps for those awaiting kidney transplants.
4) Parole violation -  is postponing kidney transplant. 
On September 28, 2017, Dickerson was arrested for violating parole - police officers allegedly found him in possession of a firearm and they say he fled officers. Dickerson was on probation following a history of theft and forgery charges stemming back to 2011. He was scheduled for surgery to remove his kidney and bonded out of jail in order to make it to surgery in time.
Due to the probation arrest, the kidney transplant has been postponed for 3 months the hospital said in a letter to Carmellia Burgess. The hospital wants to see 3 months of compliance to be reported by Dickerson's Probation Officer. In January, the hospital will re-evaluate Dickerson's eligibility to donate his kidney. 
4) Hospital is concerned with Dickerson's behavior
In an interview with the family's attorney, Harold Spence, he stated that the hospital is concerned with Dickerson's post-surgery care. Spence stated,  "Emory's lawyers indicated to me the arrest caused Emory to be concerned about whether Mr. Dickerson would follow through with the post-transplant medical protocol that would be required of a kidney donor."
According to an Emory spokeswoman said its organ transplant guidelines are "designed to maximize the chance of success for organ recipients and minimize risk for living donors. Transplant decisions regarding donors are made based on many medical, social, and psychological factors."
Many questions remain unanswered in this story. Should Dickerson's criminal past affect his child's chance at life? 
 A gofundme page has been established to help with A.J.'s medical costs.