Veteran Becomes A Nurse After Being Wheelchair Bound for 12 Years
By Mariam Yazdi
Jonathan Haag is a husband, father, veteran, and most recently – a nurse. After going through a devastating disease process that still affects him today, Jonathan came out stronger and is now harnessing his experience to bring healing to those around him. This man's story is one of pain, but also one of hope, strength, and perseverance.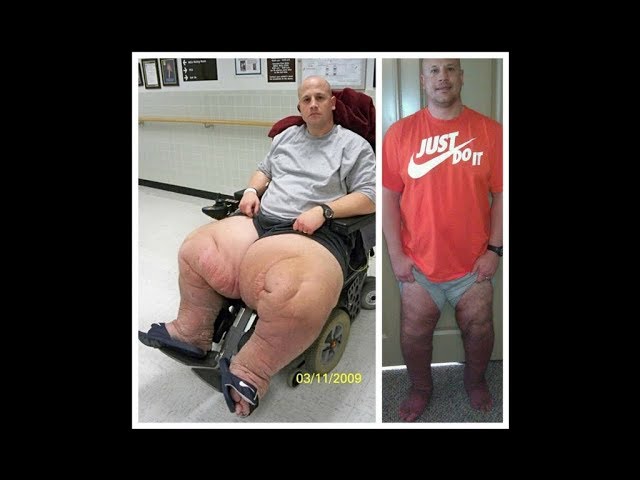 An unfortunate misstep 
Jonathan was raised in the small eastern Tennessee town of Rockwood and entered the Airforce in the early 1990s immediately after high school, working on T37 and T38 aircraft. One day, Jonathan was coming off a ladder from one of the planes at a dangerously high speed when his left foot gave out; he suffered a traumatic injury and needed surgery to realign almost every bone in his foot.
Johnathan went into surgery not realizing that when he woke up, he would have a constant companion for the rest of his life: pain. And not just regular post-op surgical pain; complex regional pain syndrome. CRPS is not a very common diagnosis, but it is a heavy one. It is pain that can manifest into physical changes, typically affects the limbs, and can spread to the unaffected limbs over time.
A complicated condition
Check, check, and check, Johnathan had the worst case in recorded history. He began a lifelong journey of fighting, managing pain, and figuring out this syndrome; watching it get worse before it got better. Six years from the initial injury, the insult had spread up his left leg and over to the right leg. Shortly after, his legs began to swell up, accumulating more than 160 pounds of fluid.
Jonathan spent twelve years in a wheelchair, a whole decade of that time managing lower extremities that were hyper-swollen and agonizingly painful. He had every method of pain control imaginable: fentanyl pain pumps, spinal cord stimulators, and a whole array of breakthrough pain medication. To understand what the pain was like, Jonathan says "it was like my bones were being crushed and ripped out of my body, all while my legs were on fire."
Then in 2010, he had a saving grace. The VA hospital in San Antonio opened a Ketamine Coma Clinic in which Jonathan attended for several days. The results were amazing; as the pain was controlled, the swelling decreased immensely to the point where Jonathan was left with an excess of twenty pounds of skin on his thighs. He had this excess skin removed and months later had bilateral knee replacements on the same day.
Recovery inspires a career change
Despite this gruesome journey Jonathan was able to get back on his feet. He decided then to go to school to become a nurse.  
After graduation, Jonathan began working in the ICU. After about 10 months, he was approached by one of the physicians who knew him from his pain management program. He was invited to open a ketamine clinic which he did, before returning to the bedside where here is currently working in Telemetry.
If you aren't already inspired by this man's resiliency and good-heartedness, read on to hear his story in his own words.
MY: What inspired you to enter the nursing profession?
JH: Initially I was working towards becoming an anesthesiologist and I was in school for the pre-med prerequisites. Then I became wheelchair bound and spent a lot of time in and out of hospitals. I was already starting to think that the med school track takes a lot of time and I was getting older. But what really sold me was the care I got from the nurses. I thought to myself, 'I can actually take care of people as a nurse, and really put effort in their suffering and pain and health.' That's when I made the switch; I graduated from Wayland Baptist University and I've been a nurse for three years now.
MY: How has your experience with pain and CRPS influenced your nursing practice?
JH: When a patient tells me they are in pain, I always take that to heart. I'm always on top of pain control for my patients, it's extremely important to me. I know there's a lot of us that are strict when it comes to pain medications, especially nowadays, but I have my own theories about pain control. I have transitioned to a more holistic approach. I like to use relaxation along with pain medicine, especially if my patients are alone or their family has gone home. I will talk to my patients in attempts to talk them down from the pain. It's really hard on you when you have to sit around and just hurt and feel like you're all alone in the world.  I will spend a lot of time with my patients, reassuring them that they'll get through it. Recovery takes time and for some patients, they need to be able to fight through and keep pushing. If you give up on the pain, it'll take control of you.
MY: In healthcare, there exists the stigma of people who complain of pain just to seek narcotics. What is your take on this?
JH: I understand that there are some patients that are just looking for their next high. But for the patients that have a chronic pain condition – and it's actually defined in their medical record – it's important to control that pain and to get them over the hump. Pain meds are good to help people get over the hump, but it's not effective in the long run because it causes other problems for the body. It's a stepping stone to help them get active again. Get someone with chronic pain active and moving again and their whole life changes.
MY: What challenges have you faced in your nursing career?
JH: I still live with the pain 24/7. Some days are better than others, and the 12-hour shifts can be very difficult. Sometimes I come home and can't walk anymore. My legs still swell, and I wear compression stockings all day. So when I get home, I let my legs rest for a bit and then I get up and move around as much as possible. I like to go to the gym after work and do power-lifting type of movements because it affects the sympathetic nervous system, which is what suffers the most in CRPS.
I also continue ketamine infusions every six to eight weeks. Because of the severity of my diagnosis, I get about 800mg infused in about an hour. For someone with chronic pain, ketamine works at rebooting the sympathetic nervous system to calm down pain signals. It does not have a physically addicting property and doesn't affect the body as severely as opioids do.
MY: What advice do you have for others with disabilities who are interested in working in healthcare?
JH: Take care of yourself. Make sure you're working out and taking time to rest. The hardest part is remembering that your job now is to take care of people 12 to 13 hours a day and that sometimes that's going to be hard on you. Even if you're suffering, you have to not give in to that suffering yourself. Always teach others to move on and push through no matter what happens.
MY: What keeps you going in your hardest moments?
JH: Thinking about my family. I have an amazing wife and two children that have been with me through this whole process. It's been amazing to be able to show them that life is rough, but you can still keep going no matter what you face.
MY: What would you like to share with our readers at Nurse.Org?
JH: Always take time to listen to your patients. Even if you're in the ER, or if you have them for a week or two. Get to know them. Understand what they're going through, be sympathetic and empathetic.